What movie would you just watch over and over again? For Jake, it's Ghosts of Girlfriends Past, Kim's pick is Just Go With It, and Kalee's is You've Got Mail. But today, we're going to be talking about movies that have let us down and have burned us!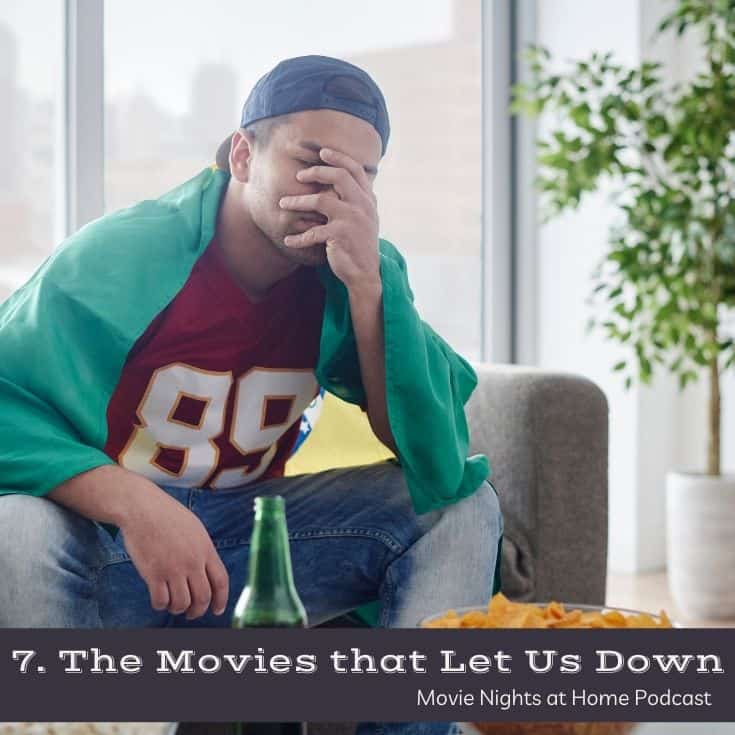 HIGHLIGHTS FROM THIS WEEK'S SHOW:
The second of the Star Wars trilogy, The Last Jedi, just let Jake down. This movie had a new director and they just ruined the characterizations of most characters.

Why we think the Gilmore Girls: A Year in the Life was the worst mini-series ever!

Kalee hates My Bestfriend's Wedding. Why did Julia Roberts' character made her cringe?

Kim's pick is Message in a Bottle. She didn't realize Nicholas Sparks has this pattern.

The first two releases of the The Godfather were perfect, but we didn't like the third one. (Check out our The Godfather movie night theme as well as our recipe for Clemenza's spaghetti.)

Why The Suicide Squad (the second one) didn't blow Kim away. Now, Jake explains why he thinks superheroes movies should be "the weirder, the better"

Other movies that just burned us: Hanging Up, City of Angels, Donnie Darko (why Jake thinks it's the worst movie ever made), All About Steve, Kate and Leo's movie reunion Revolutionary Road, and The Shape of Water.
RESOURCES:
You don't wanna miss a show!! So make sure to SUBSCRIBE!!
Also, we love reading 5-Star reviews on iTunes!
It's Easy to Leave a Review
Select "Ratings and Review"
Click "Write a Review"
Tell us what you love about the podcast
Thank you so much!!
Do you have a topic you'd like for us to talk about?
Email us at team@movienightsathome about it!