It was fun doing this podcast, but sadly, it has run its course. You will still get to find all of our ideas for recipes and different themes for your movie nights at home on our website www.movienightsathome.com.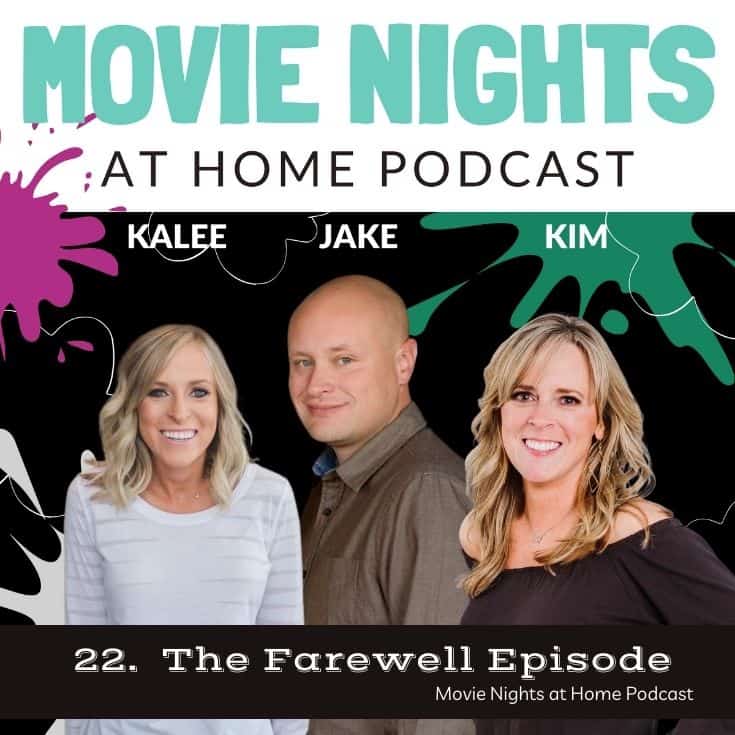 HIGHLIGHTS FROM THIS WEEK'S SHOW:
Don't forget to subscribe to our weekly newsletter for new ideas each week and find something easy to do with your friends or family.

By the way, we did watch all the movies we promised we would watch from last week's "dare to watch" episode.

Jake watched Lilo & Stitch and thought it came out at the wrong time for a traditional, animated movie because he thought it was better than 90% of the Pixar movies that came out.

Kalee watched Baby Driver and she liked it – and the music was her favorite part!

Kim watched Bottle Shock starring Chris Pine which was based on a true story, and she enjoyed it as well.
RESOURCES:
You don't wanna miss a show!! So make sure to SUBSCRIBE!!
Also, we love reading 5-Star reviews on iTunes!
It's Easy to Leave a Review
Select "Ratings and Review"
Click "Write a Review"
Tell us what you love about the podcast
Thank you so much!!
Do you have a topic you'd like for us to talk about?
Email us at team@movienightsathome about it!