This is a fun episode where we are challenging each other to watch movies we haven't seen. It's a great game you can do with your family and friends too! What movies would you dare your friends to watch? What movies would you dare us to watch?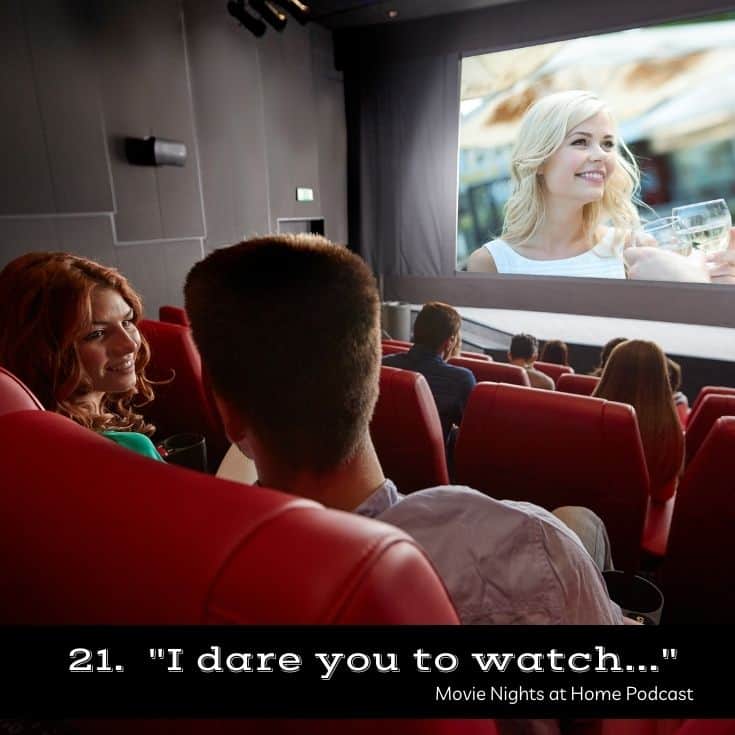 HIGHLIGHTS FROM THIS WEEK'S SHOW:
To give you a visual of how this works exactly, each one of us will get a name and then we will suggest a movie for that person that they have not seen.

Then throughout the week, we have to watch the movie suggested, whether together or alone, which we will then discuss in the next episode.

Jake dares Kalee to watch Baby Driver, Kim dares Jake to watch Lilo & Stitch, and Kalee dares Kim to watch Bottle Shock.

If you have any suggestions for a movie we have not seen, send them to team@movienightsathome.com

or drop us a message on social media.
RESOURCES:
You don't wanna miss a show!! So make sure to SUBSCRIBE!!
Also, we love reading 5-Star reviews on iTunes!
It's Easy to Leave a Review
Select "Ratings and Review"
Click "Write a Review"
Tell us what you love about the podcast
Thank you so much!!
Do you have a topic you'd like for us to talk about?
Email us at team@movienightsathome about it!