Today, we're talking about our best and worst theater experiences. While we had our fair share of the best and most magical theater experiences, we also had quite a taste of our worst experiences – ever – which is one of the reasons we don't want to go back to the theaters anymore and we much rather prefer doing movie nights at home.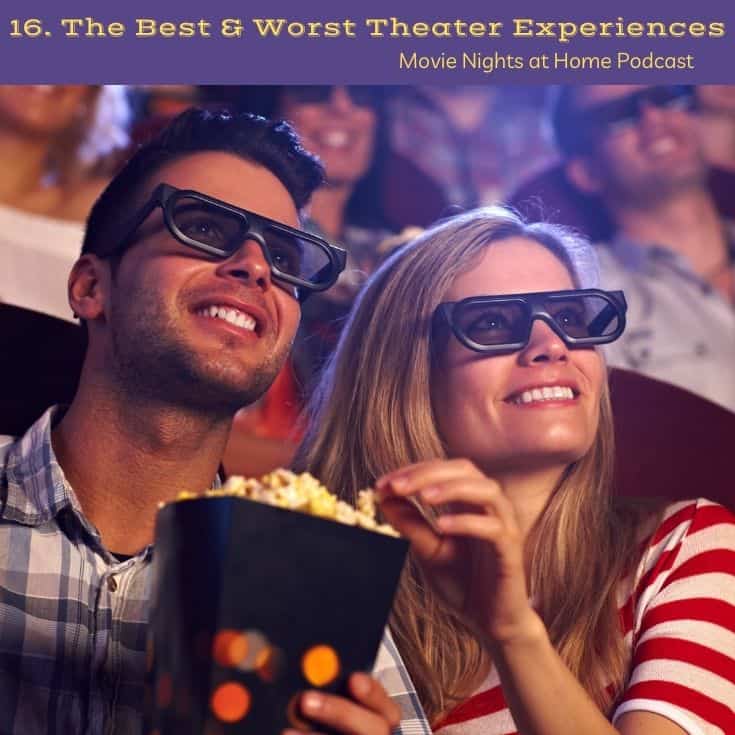 HIGHLIGHTS FROM THIS WEEK'S SHOW:
Being able to go to these unique, classical, or retro theaters just adds up to the overall experience.

There's something magical about watching a movie in a drive-in theater while seeing a shooting star and enjoying a box of pizza with your loved ones and your dogs.

Imagine a person in front of your seat who keeps belching or someone who previously watched the movie spewing out spoilers the entire time. You never want to sit beside these kinds of people for sure!

Recliners inside movie theaters don't work because people come in and they will only make themselves at home. And so, they just don't work – period.

We saw Harry Potter Part 2 at least five times. It was the experience and the movie itself.

Kim and Kalee and all four generations of them went to see Titanic.

Lesson learned: If you're seeing a popular movie, always ask how many tickets are left. And go with more flexible people who are willing to go for the next screening time, unless you're okay sitting in the front row.
RESOURCES:
You don't wanna miss a show!! So make sure to SUBSCRIBE!!
Also, we love reading 5-Star reviews on iTunes!
It's Easy to Leave a Review
Select "Ratings and Review"
Click "Write a Review"
Tell us what you love about the podcast
Thank you so much!!
Do you have a topic you'd like for us to talk about?
Email us at team@movienightsathome about it!