If you're looking for the best snowboard movies, we have you covered! Extreme sports fans will love these movies, but the best part about these snowboarding films is that anyone can enjoy them!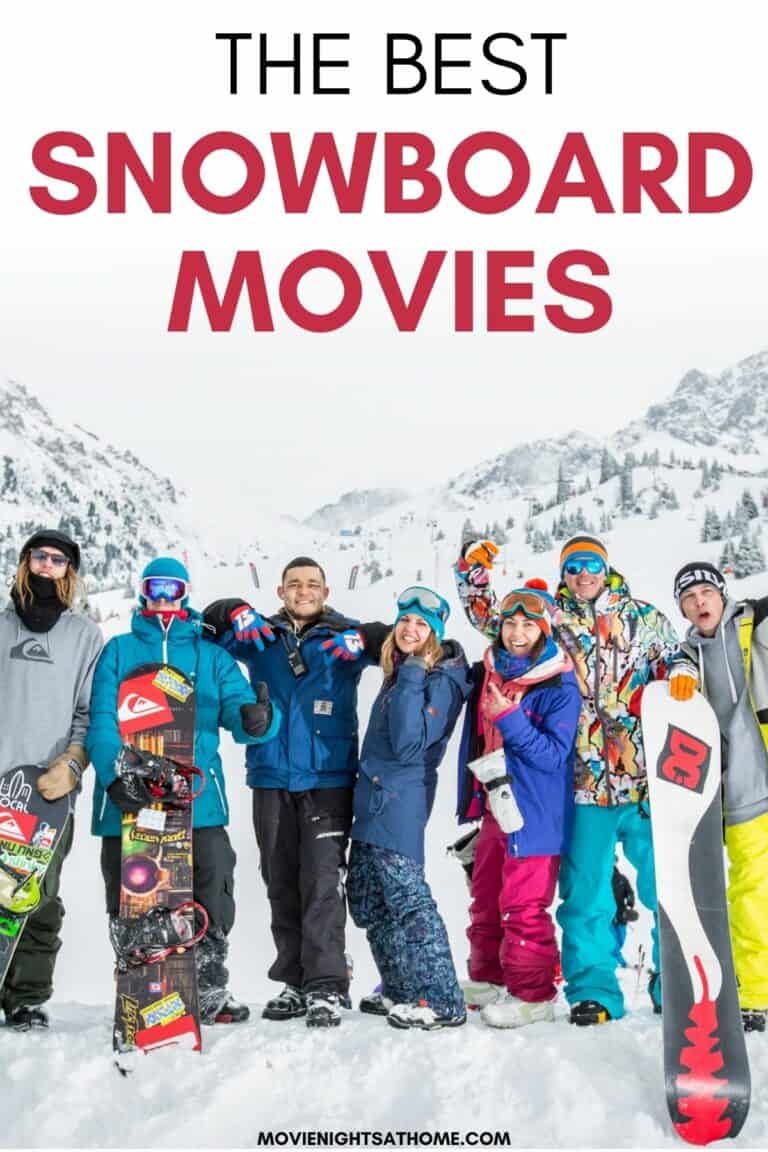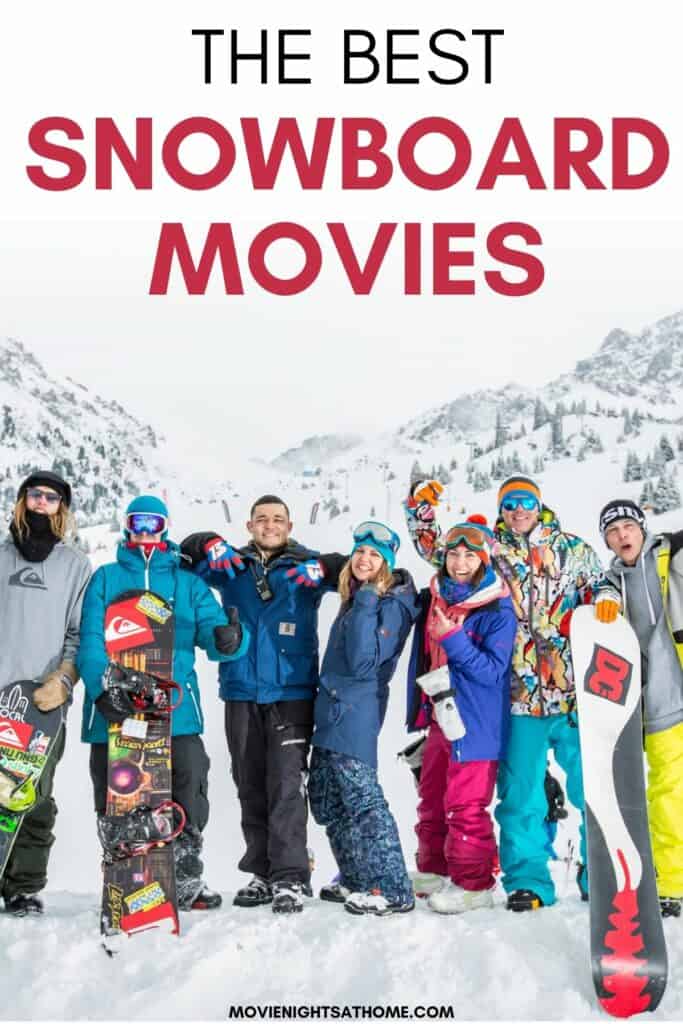 Whether you're a snowboarder yourself or just get a thrill from watching others defy gravity on their boards, watching snowboard movies is a great way to pass the time while you're stuck inside.
With so many amazing sports movies out there, you have several options to choose from for getting your adrenaline fix at home. These amazing snowboard movies and documentaries are a great way to watch some of your favorite superstars in action.
Best Snowboard Movies
Whether you're looking for a fun comedy set on the slopes or an inside look into the lives of some of your favorite snowboarders, you'll have your pick of entertainment options.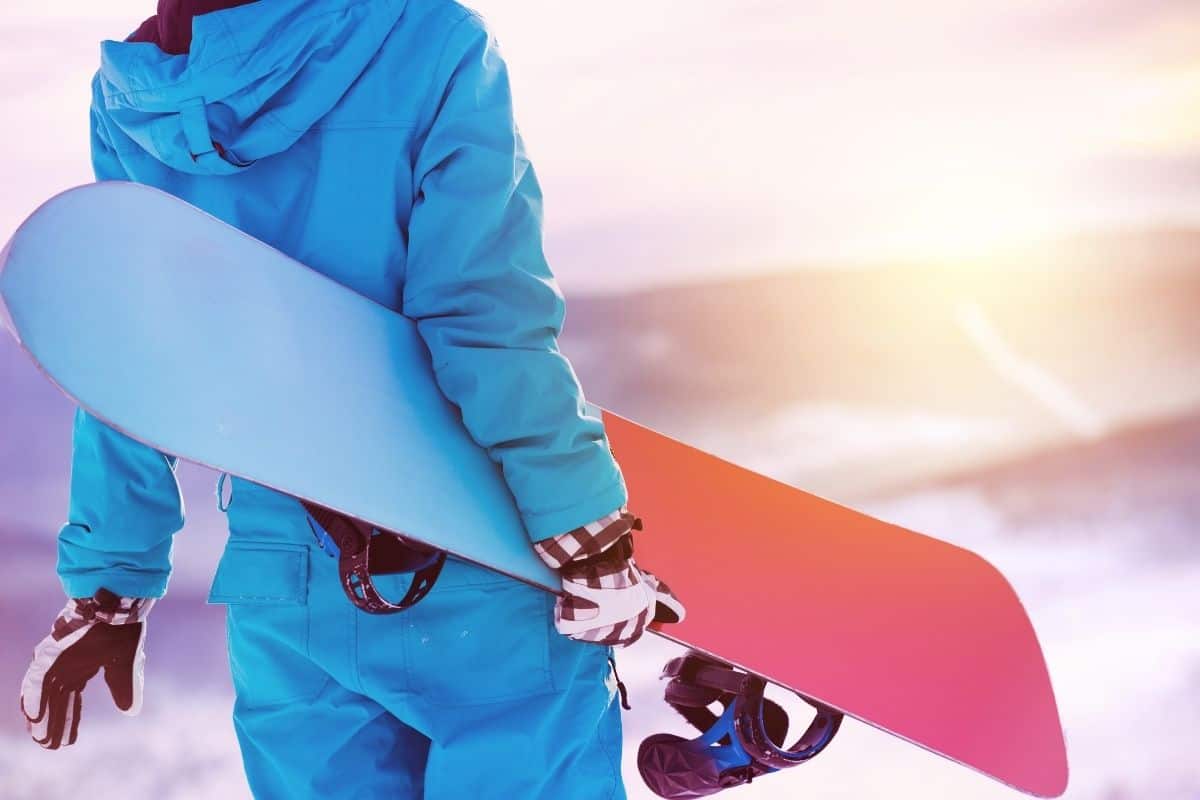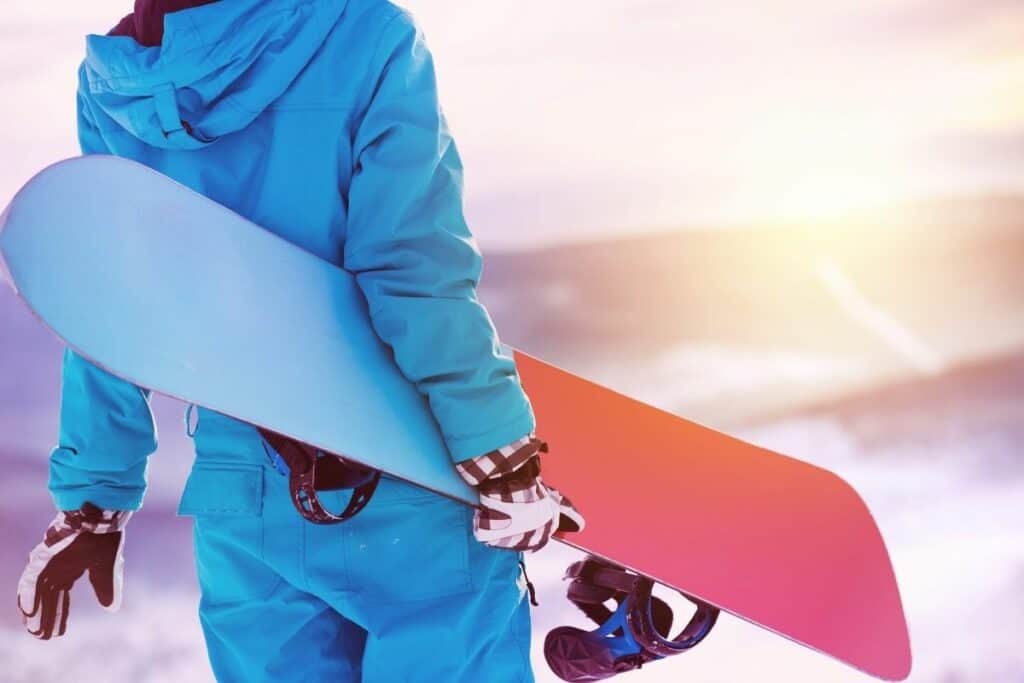 This list is full of fun winter movies featuring one of the most extreme winter sports out there. And that means there's plenty of heart stopping action and amazing winter scenery to enjoy as you watch each of these action-packed films.
Follow 23-year-old snowboarder Mark McMoris as he battles to get back on his board after an injury. This documentary features behind the scenes footage with candid interviews from one of the sport's most influential riders.
Professional snowboarder Travis Rice takes his dream team crew on a mission to try new tricks in new terrains in this documentary dedicated to all things snowboarding.
You'll follow the epic rise and fall of snowboarder Kevin Pearce in this HBO documentary that follows his super human power over a 20-year career.
A prima donna snowboarder must work with a former snowboarding champion to win the upcoming Fire and Ice snowboarding competition in this fun Disney channel sports movie.
Follow snowboarder Jeremy Jones and other top free riders' daily lives as they travel to some of the world's best snowboarding locations, venturing to the next level of boundaries reached only by helicopters and snowmobiles to board in untouched spots.
When a Hawaiian teenage surfer moves to Vermont, he trades his waves for snow in this fun snowboarding movie for kids.
In this engaging sports documentary, you'll get to follow snowboarding legends like Travis Rice, John Jackson, Mark Ladvik, and Scotty Lago as they dream up new global adventures in the sport of snowboarding. This is such a great snowboard movie!
In Warren Miller's 65th snow sports documentary, you can watch a star cast featuring big names including JT Holmes, Seth Wescott, Caroline Cleich, and other legends! The main cast are sports legend's taking on big mountains on snowboards and skis.
Watch the iconic snowboarder, Travis Rice, and his team head out on a 16,000 mile journey through some of the most beautiful landscapes in the North Pacific.
Tomboy Kim used to be a snowboarding champion, but now she's forced to flip burgers to support herself and her dad. But when opportunity comes knocking, she takes a winter-long catering job at a ski chalet that lets her relive her snowboarding dreams one more time.
Go outside the common mountain scenery found in snow sports movies in this documentary about one weird winter and the people who celebrated it from an award-winning filmmaking crew. This movie showcases some very interesting scenery for sure!
When the snowboard loving employees of an Alaskan ski resort find out their mountain is going to have a new owner, they go to extremes to save their favorite place in the snow.
Follow Torstein Horgmo through his two-year journey as a professional snowboarder and get a glimpse into the unique lifestyle of a young man living his professional dreams in this fun snow sports documentary.
Featuring 39 riders on a 72 day snowboarding adventure, this sports documentary shows that the bonds of lifelong friends and snowboarding across the globe.
Visit some of snowboarder Warren Miller's favorite places around the world, from Switzerland to Montana and everywhere in between in this visually stunning sports doc.
In this slapstick comedy starring Corey Haim and Brigitte Neilson, a rivalry forms between the snobby skiers and fun-loving snowboarders at a ski resort. When the snowboarders start to take over the slopes, the resort's owner decides to set up a snowboarding academy to teach them the rules of the mountains.
Join professional snowboarders Gigi Ruf and Elias Elhardt on their journey to find the best snow conditions in the most epic locations in this fun documentary.
Watch a group of best friends travel the world and push each other to carve their own line in snowboarding history in this fun sports documentary.
When two washed up professional snowboarders get a job as lift operators, they decide to start a snowboarding camp. But their rival, played by Tom Green, tries to sabotage them at every turn.
Bring some horror to your snowboarding movie marathon with this slasher movie set in an abandoned American ski resort! The movie features a gang of snowboarders who are stalked by a psychotic killer on one fateful night!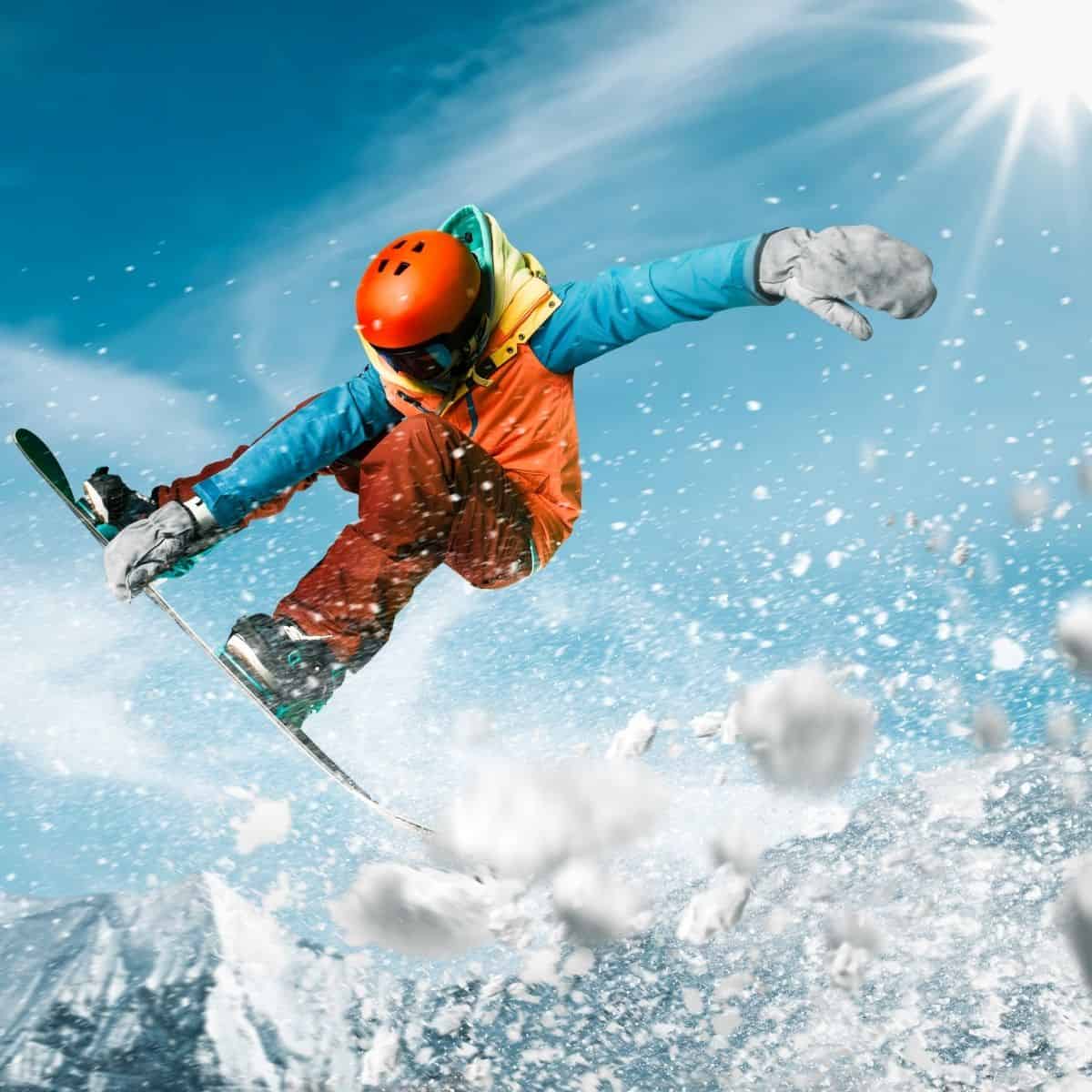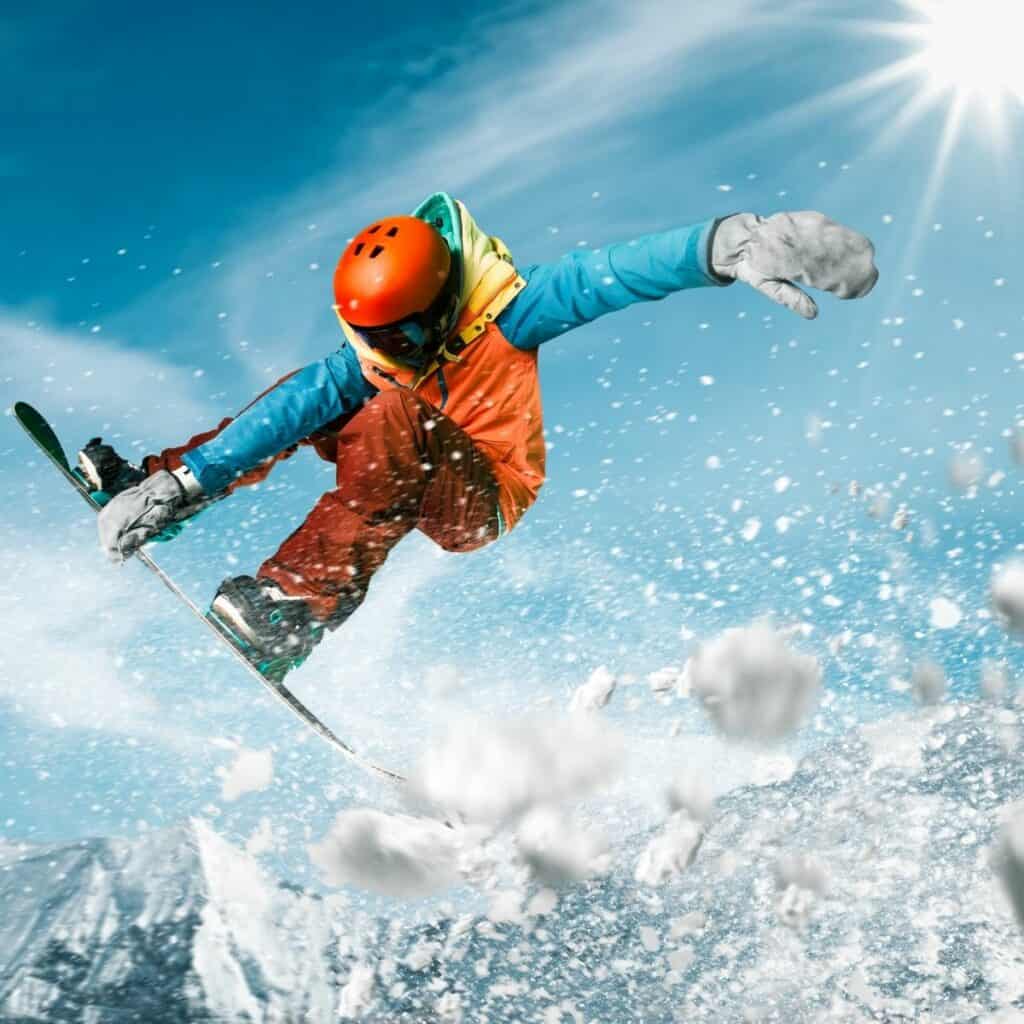 If you love these best snowboard movies, you may also like our 21 Inspirational Sports Movies & Recipes for Movie Night!