What better way to start the year than watching some must-watch movie sequels! Is there a movie that you think is better than the original? This week, we talk about the best movie sequels – ever! And if you haven't watched some of these, these are great movie ideas worth putting on your list.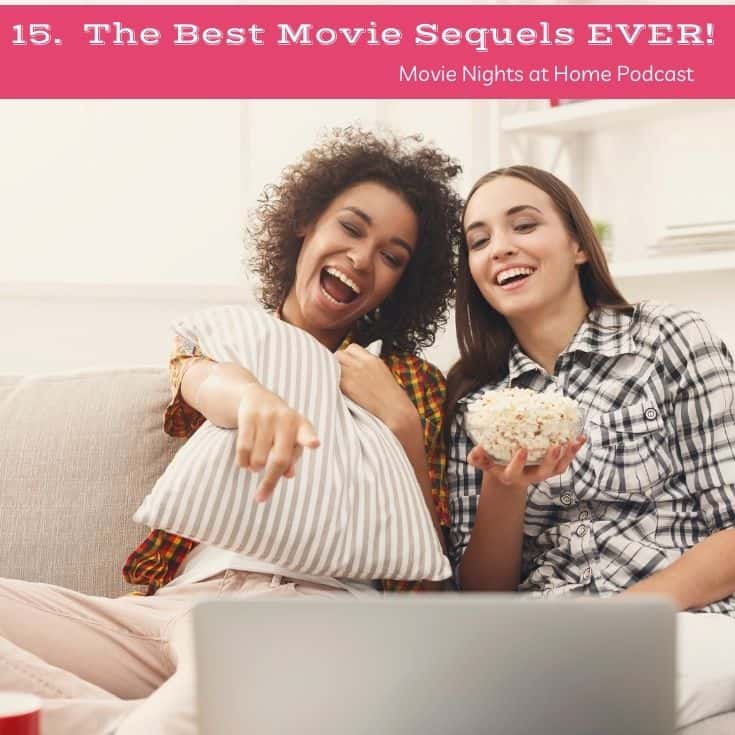 HIGHLIGHTS FROM THIS WEEK'S SHOW:
Kalee loves ​​The Godfather Part II (Don't forget about setting up a Godfather-themed movie night at home as well!). Her other picks are Guardians of the Galaxy (the soundtrack is awesome too!), 22 Jump Street, Rocky III, and The Amazing Spider-Man 2.

Kim's top picks: National Lampoon's Christmas Vacation 2, Harry Potter and the Prisoner of Azkaban, Deadpool 2, Wonder Woman 2.

Jake's picks are The Empire Strikes Back (It's also the movie that made Darth Vader the icon that he is), Hugh Jackman's Logan, Terminator 2, and Rocky IV.

If you have never seen Wonder Woman and you want to see it, go in and realize that Iron Man, Captain America, and Thor are not in this movie. Go into it with an open mind and you will really enjoy it! Don't compare it to Marvel and even the other DC movies, and just let it be.
RESOURCES:
You don't wanna miss a show!! So make sure to SUBSCRIBE!!
Also, we love reading 5-Star reviews on iTunes!
It's Easy to Leave a Review
Select "Ratings and Review"
Click "Write a Review"
Tell us what you love about the podcast
Thank you so much!!
Do you have a topic you'd like for us to talk about?
Email us at team@movienightsathome about it!